Just Listed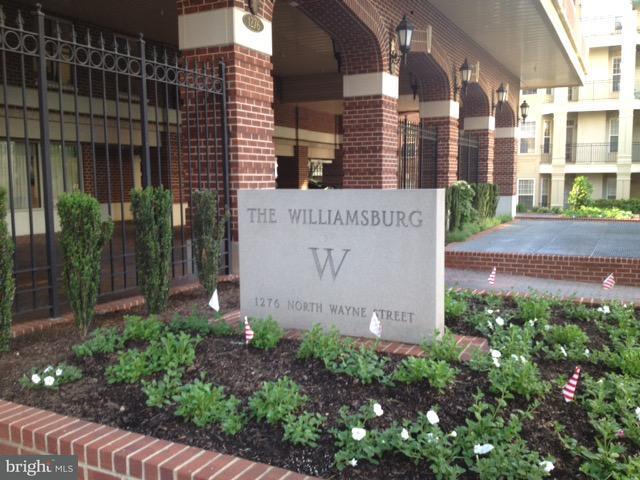 One of the largest one bedrooms you'll find! This bright, spacious unit comes with in-unit washer/dryer, carpeting, walk-thru closet, gas fireplace and private balcony! This Williamsburg offers a fitness center, party room, outdoor pool and underground parking accessed by 2 garage entrances and is conveniently located on a quiet street just 2 blocks to Courthouse Metro, restaurants, shops!
What Is A Foreclosure?
A foreclosure is what happens when a property owner cannot make the required monthly mortgage payments for the property loan. This lapse in payment leads to the property being seized and then sold by the bank to make up for the loan deficit.   
During the process of foreclosure, the homeowner does have the opportunity to make the loan current and avoid giving up their property. 
The Process
When mortgage payments have been missed for 3-6 months, the lender will order what is called a Notice Of Default (NOD). This is the official notice that the homeowner is facing foreclosure. This notice begins the reinstatement period where the homeowner has the opportunity to make his account current. This period lasts up to about 5 days before the home is auctioned off. 
If the defaulted loan is not corrected within 3 months, then a foreclosure state is established. At this point, a notice of sale will be given to the homeowner and it will also be posted on the property as an official document. The sale of the home is "advertised" in local news sources, typically over a three-week period.
Where The Sale Occurs
The sale of the foreclosed home usually occurs at the local county courthouse where the property is located. The details of the sale are located on the Notice Of Sale document. The sale is conducted as an auction in public, given to the highest bidder. A cash deposit must be made up front and the remainder of the price must typically be paid within 24 hours. The winner of the auction receives the deed to the property.
The Auction
With a foreclosure auction, the opening bid is set by the lender. This starting number is usually equal to whatever the outstanding loan balance is including the interest and additional fees including attorney's fees. If there are no bids higher than the opening bid, the property is purchased by the lender via the lender's attorney. This makes the property known as "Real Estate Owned." 
Problems With Buying Foreclosures
One thing to be aware of when you're considering buying a foreclosure is that the amount owed on the property can actually be more than the property itself is worth. Any liens excluding property taxes are typically voided at the time of purchase of a foreclosure, which is a slight bonus to a buyer.
The other issue with buying a foreclosed property is that you need quite a bit of cash up front in order to purchase the property. This is why buying a foreclosure may not be for everyone.
While no one wants to face losing their own property to foreclosure, getting a foreclosure notice isn't the end of the road for homeowners. You'll still have a few chances to make things right. If you're looking to buy a foreclosed property, you really need to understand the ins and outs of what you're getting yourself into before you make a bid.
If you're a first time homebuyer and want to start weighing your mortgage options, you'll have much to learn. With so much at stake, you'll want to make sure you choose the best mortgage for you now, and one that will still suit your needs years into the future.
Sometimes, first time buyers are hesitant to ask questions they may consider too basic because they don't want to seem inexperienced to lenders, agents, or anyone else they'll be in contact with throughout the home buying process.
So, in this article, we've compiled a list of commonly asked mortgage questions that first time buyers might want to ask before heading into the process of acquiring a home loan.
What is the first step to getting a mortgage?
This question may seem straightforward, however the first step can vary depending on your financial situation. For those who already have saved up for a down payment and built a solid credit score, the first step is probably contacting lenders and getting preapproved or prequalified.
However, if you aren't sure about your credit score and haven't saved up for a down payment (ideally, 20% of what you hope to spend on the house), then you should address those matters first.
To find a lender, you can do a simple Google search for the mortgage lenders in your area, or you can ask around to friends and family to find out their experience with their own mortgage lenders.
What does it mean to be pre-qualified and pre-approved?
If you think of the mortgage process in three steps, the first step would be getting pre-qualified. This means you've given the lender enough basic information for them to decide which type of mortgage you're eligible to receive.
Pre-approval includes collecting and verifying further details. At this step, you'll complete a mortgage application and the lender will run a credit check. Once you're pre-approved, your file can be moved to the underwriting phase.
What are closing costs?
"Closing costs" is an umbrella term that covers all of the various fees and expenses related to buying or selling a home. As a buyer, you are responsible for paying numerous closing costs. These can include, but are not limited to, underwriting fees, title searches, title insurance,  origination fees, taxes, appraisal fees, surveys, and more.
That sounds like a lot to keep track of, however your lender will be able to give you an accurate estimate of the total closing costs when you apply for your loan. In fact, lenders are required to give you a list of these costs within three days of your loan application in the form of a "good faith estimate" of the closing costs.
What will my interest rate be?
The answer to this question is dependent upon numerous factors. The value of the home, your credit score, the amount you put down (down payment), the type of mortgage you have, and whether or not you're paying private mortgage insurance all factor into the interest rate you'll receive. Interest rates also will vary slightly between lenders.
You can receive a fixed-rate mortgage that does not fluctuate throughout the repayment term. However, you also typically have the option to refinance to acquire a lower interest rate, however refinancing comes with its own costs.
A closing represents the final stage before a buyer acquires a house. At this point, a buyer and seller will meet and finalize an agreement. And if everything goes according to plan, a buyer will exit a closing as the owner of a new residence.
Ultimately, there are several steps that a buyer should complete to prepare for a home closing, and these are:
1. Review Your Home Financing
Typically, a lender will provide full details about your monthly mortgage payments for the duration of your home loan. This information is important, as it highlights exactly how much that you will be paying for your house.
Assess your home loan information prior to a closing. That way, if you have any home loan concerns or questions, you can address them before your closing day arrives.
If you allocate the necessary time and resources to review your home financing, you may be able to alleviate stress prior to closing day. In fact, once you know that all of your home financing is in order, you can enter a closing with the confidence that you'll be able to cover your mortgage expenses.
2. Perform a Final Walk-Through
A final walk-through provides a last opportunity to evaluate a residence before you complete your purchase. Thus, you will want to take advantage of this opportunity to ensure that a seller has completed any requested repairs and guarantee that a house matches your expectations.
Oftentimes, a final walk-through requires only a few minutes to complete. The inspection generally may be completed a few days before a closing as well.
It is essential to keep in mind, however, that a final walk-through won't always go according to plan. If you give yourself plenty of time for a final walk-through, you should have no trouble getting the best-possible results.
Try to schedule a final walk-through at least a week before a closing. By doing so, you'll ensure that a seller can perform any requested repairs prior to closing day.
3. Get Your Paperwork Ready
During a home closing, you'll likely need to provide proof of home insurance, a government-issued photo ID and other paperwork. If you get required documents ready ahead of time, you won't have to scramble at the last minute to retrieve assorted paperwork for your closing.
If you need help preparing for a home closing, there is no need to worry. Real estate agents are available nationwide, and these housing market professionals can guide you along each stage of the homebuying journey.
A real estate agent will help you find a house, submit an offer on it and conduct a house inspection. Plus, this housing market professional can provide recommendations throughout the homebuying process to help you achieve your desired results. And as closing day approaches, a real estate agent is available to respond to your homebuying concerns and questions too.
Prepare for a home closing – follow the aforementioned steps, and you can seamlessly navigate the home closing process.
The home inspection may seem like a standard thing that you need to go through in the process of buying a home. Really, you're paying for the home inspection, and it's a huge opportunity for you. As a home buyer, you should look at the home inspection as an educational event for homeowners. You'll learn a lot about the history of the property that you'll be living in. From water that may have been present in the basement to a leaky roof, you'll get to know your new home and how everything works.
When you hire your home inspector, he or she may seem like they are talking to experts. For this reason, it's a good idea to ask questions during the inspection so that you can clarify what the inspector is talking bout.
Is This Problem Urgent?
It's a good idea to see how soon any problems in the house need to be fixed. If the roof needs to be replaced within 3-6 months and your finances are tight, it's something that you'll want to know about. While home inspectors will reserve their opinions about a property overall, professionally, they can tell you how big of an issue certain things are. You may need to hire a certified professional who specializes in a certain area like plumbing or electricity for further evaluation in many cases. For your own knowledge, it's a good idea to know what needs to be done around the property and when.             
Take Notes
You're never going to remember where everything is in the house on the first pass. It's a good idea to carry a notepad with you when you're going through the home. Make notes of any major issues, where they are, and how to fix them. This way, even after the inspection report is sent, you'll have something to refer back to.  
Is This At The End Of Its Lifespan?
Your home inspector will take a look at all of the moving parts of the home that you're about to purchase. This includes the appliances. Is the dishwasher on its last leg? Will you need a new refrigerator very soon? Is that creak in the floor more than just a problem with a floorboard? If you find out what to expect from both the major and minor issues in the home, you'll have a better idea of what to expect from the property overall. 
Home inspectors give you an overview of the condition of a home. Inspectors will tell you that there is no home that comes completely clean when it comes to an inspection. Even a brand new home that was just built will have some issues. While it may not be the most fun to find out that your new home needs a new roof, at least you and your realtor will know what needs to be brought to the negotiation table if you decide to go through with the purchase of the home.